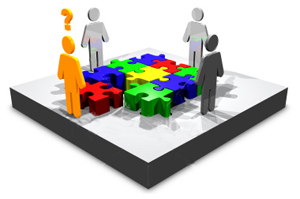 Seperti diketahui bersama, pengembangan perangkat lunak sangat berarti dalam memenuhi kebutuhan dan menyesuaikan perkembangan teknologi.
Secara lebih khusus kita dapat menyatakan tujuan dan Rekaya Perangkat Lunak ini adalah:
Memperoleh biaya produksi perangkat lunak yang rendah.
Menghasilkan perangkat lunak yang kinerjanya tinggi, andal dan tepat waktu
Menghasilkan perangkat lunak yang dapat bekerja pada berbagai jenis platform
Menghasilkan perangkat lunak yang biaya perawatannya rendah
Pengembangan perangkat lunak adalah sebuah kata dari serangkaian proses panjang rekayasa perangkat lunak. Sebuah perangkat lunak dapat dikembangkan apabila memiliki kriteria sebagai berikut :
Dapat terus dirawat dan dipelihara (maintainability)
Dapat mengikuti perkembangan teknologi (dependability)
Dapat mengikuti keinginan pengguna (robust).
Efektif dan efisien dalam menggunakan energi dan penggunaannya.
Dapat memenuhi kebutuhan yang diinginkan (usability).
Model menjadi salah satu landasan agar suatu rekayasa perangkat lunak berjalan sesuai dengan harapan, namun terkadang proses tersebut menjadi berjalan tidak berkaitan (berjalan sendiri-sendiri) karena pemahaman metode yang menyimpang atau hanya sebatas mengetahui (tidak mendalam).
Dalam System Development life cycle Models, terdapat 12 model yang dijadikan acuan dalam rekayasa perangkat lunak, yaitu :
1. Waterfall Models
2. V-Shaped Models
3. Prototype Models
4. RAD Models
5. incremental Models
6. Spiral Models
7. Agile Models
8. Extreme Programming Models
9. Opportunistic Softwere System Development Model (OSSDM) Models
10. Rational Unified Process (RUP) Models
11. Component-based development Models
12. Evolutionary development Models
13. Framework for the Application of System thinking (FAST) Models
14. Joint Application Development (JAD) Models
15. Information Engineering (IE)
16.
(Bersambung)